Wednesday night the Philadelphia 76ers took care of business against the Cleveland Cavaliers, pulling out a 118-112 victory over the team that was trailing them in the standings, a crucial win which gives the Sixers a two-game lead in the race for the Eastern Conference's third seed.
The Cavs came into the game playing exceptional basketball, holding a seven game winning streak before their defeat to the Sixers. Cleveland has the league's third-ranked defense, according to CleaningTheGlass, with a +6.0 net rating that trails only the Boston Celtics for best in the league. And it was revenge against a team that had smoked the Sixers by 28 points in their last meeting, albeit a game with a significant caveat that the Sixers were playing without both James Harden and Tyrese Maxey for that one.
Yet when the game was over the only thing that most could talk about was how the Sixers very nearly blew yet another massive lead, with Evan Mobley missing a point-blank look which would have reduced the Sixers 25-point halftime cushion to just two with 54 seconds left to play.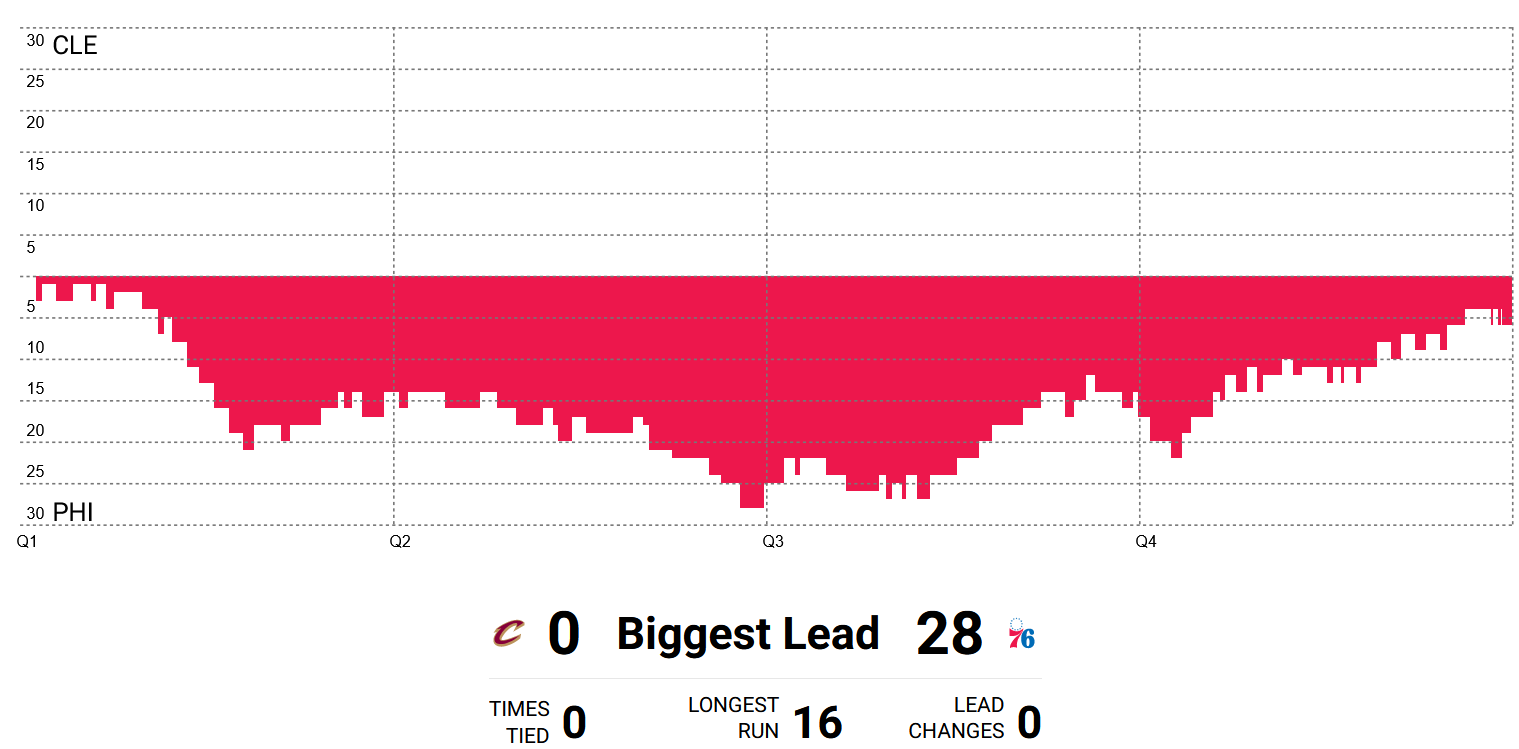 There is not a more fitting way to summarize this team than through that game, as they are a team capable of beating anyone in the league, and they will drive you absolutely crazy while doing so. It was, in many respects, a Rorschach test for Sixers fans, a way to measure the amount of emotional scarring you've suffered over the last five years.
But why are we like this? Why has the city not fully bought into this Philadelphia 76ers squad? Are we overstating how maddening they truly are? Is this just a product of a league that has trended so much towards the high-value, high-variance 3-point shot?
How much of this angst is simply that we follow this team day in and day out, and aren't as in-tune with the ebbs and flows of other teams like we are the 76ers? And how much should we care that they have an undeniable tendency to F— around, if they very rarely find out?